Welcome to all visitors and thank you for joining us!
New parishioners, please register using this PDF form: St. Paul's Registration Form
Farewell to parishioners leaving the Parish. Please be sure to let the Parish Office know.
A Message from Archbishop Miller
40 Days for Life Rally – February 22 to April 2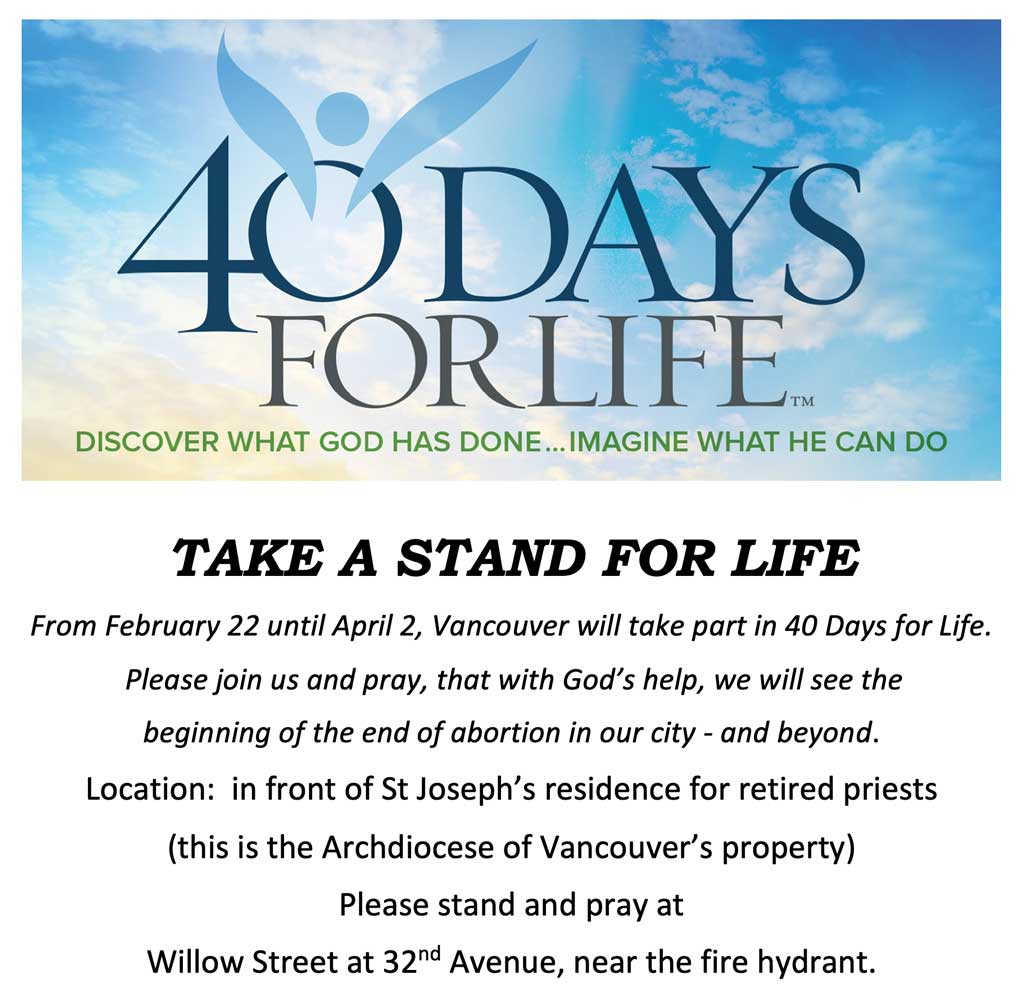 40 Days for Life Nightly Zoom Rosary
Join the 3rd annual 40 Days for Life: Lenten campaign, nightly rosary, and prayers which begin on Ash Wednesday, February 22, 2023.
Daily at 8:00 p.m. until Palm Sunday, April 2, 2023
Zoom Meeting Details
Topic: 40 Days for Life 2023
Join Meeting: Zoom Link
Meeting ID: 830 7953 8120
Passcode: 237217
Easter & Holy Week Schedule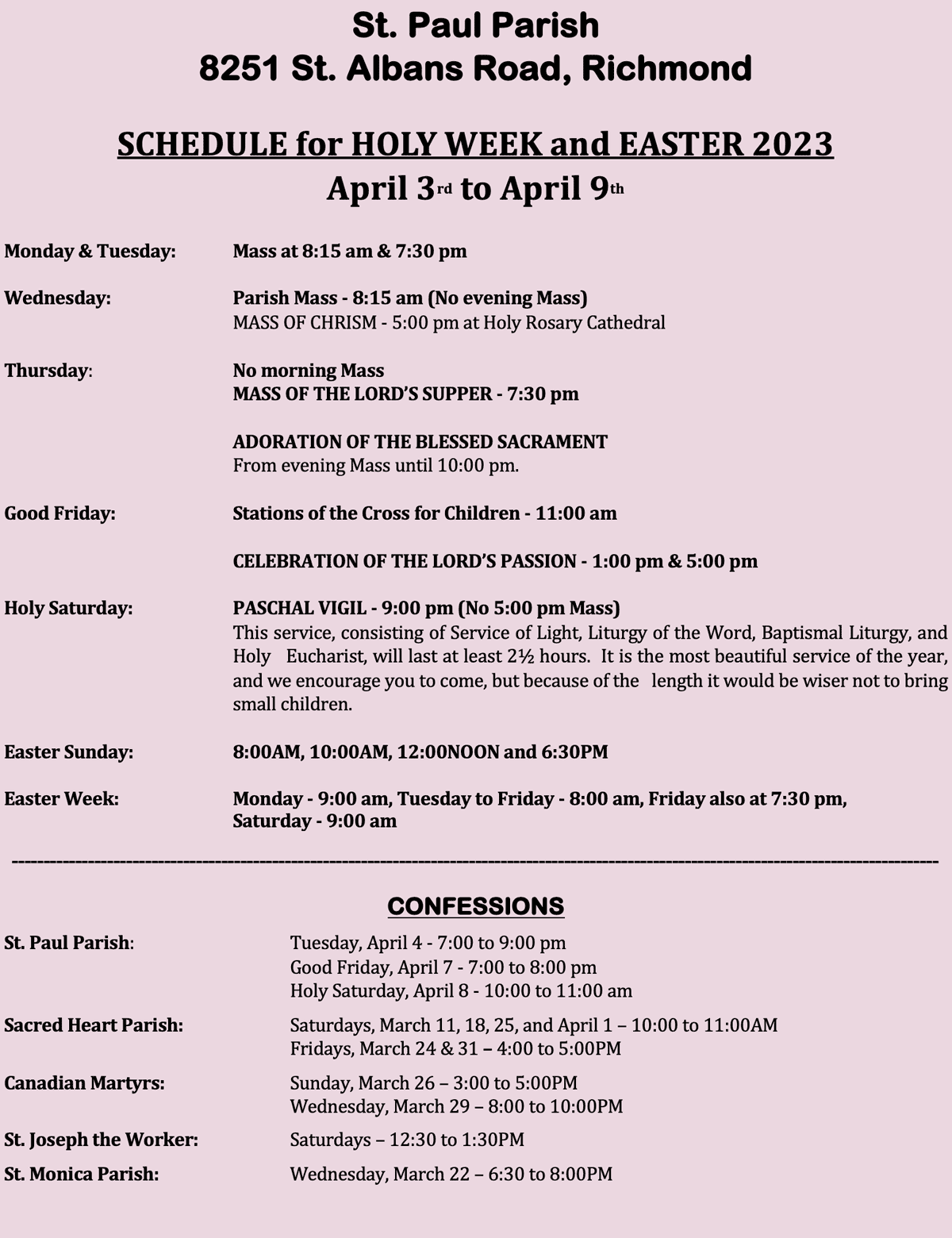 Confessions
Monday to Saturday, 30 minutes before morning Mass; Saturdays from 3:30 to 4:45pm; by appointment at 604-277-3213
Weekly Bulletins

Parish bulletins are now being emailed to subscribers. Subscribe today.

Weekly Offering

Support your parish when you cannot attend:
My Sunday Offering

Have you signed up for FORMED?

Search for "St. Paul's Parish" when you
Sign up for FORMED