Message from Archbishop Miller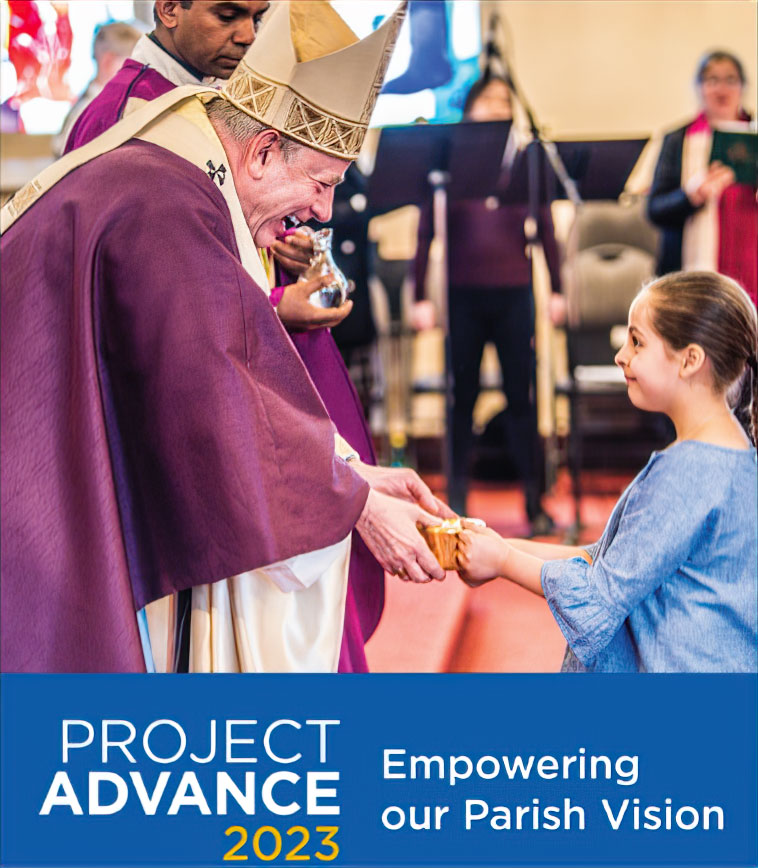 Each year, Project Advance enables us to come together as a community of faith in Jesus to support various ministries and programs of our local Church.
This year's Appeal focuses on empowering our parishes to be vibrant centres of faith, community and outreach. Our hope is that they will be strengthened and equipped with the necessary resources to carry out even more effectively their mission of evangelization and service. Your support for Project Advance funds Archdiocesan initiatives such as pastoral formation, youth and young adult ministry, and outreach programs for those in need.
Please prayerfully consider making a gift to Project Advance 2023. I ask that you be generous in empowering your parish to be a beacon of hope, love and service in your community. Every gift, regardless of its size, makes a difference. Thank you for your continued support.
Once your parish's Archdiocesan goal is met, all additional funds raised are directed back to your parish for own special projects.
J. Michael Miller, CSB
Archbishop of Vancouver
Pledge Packages
If you haven't received your pledge package in the mail, contact the parish office at parish.stpaulr@rcav.org
How to Complete the Form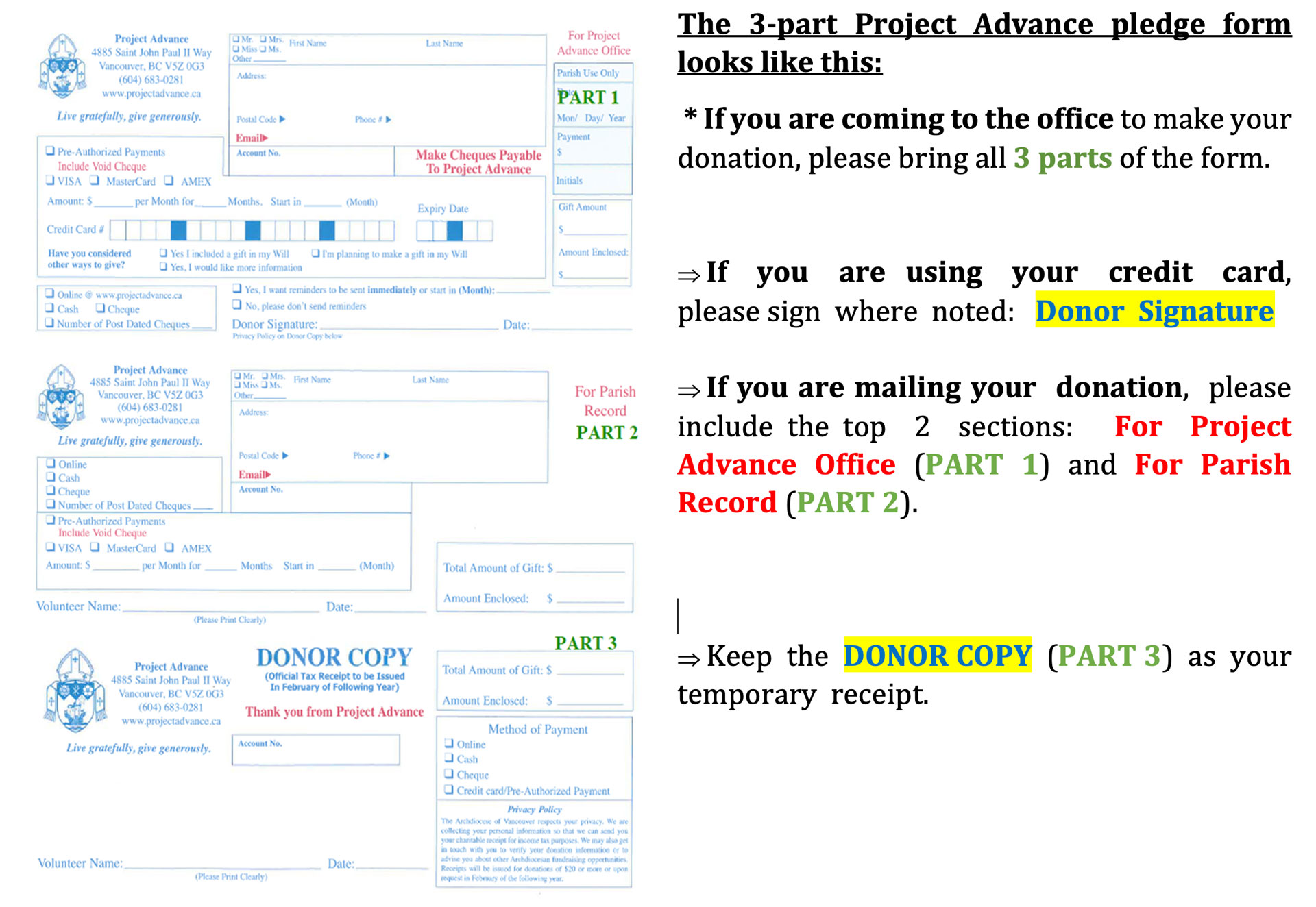 Online Donation Option
Alternately, you can donate online at: https://support.rcav.org/project-advance-2023/